Juicy Couture is a fashion brand founded by Pamela Skaist-Levy and Gela Nash-Taylor in 1997, in Los Angeles, famous for mixing a glamourous vibe with casual wear. You either hate it or love it, for a brand with such a strong personality there is no in-between.
Although they make all kind of casual clothes – even with Swarovski  their speciality are tracksuits.
Their velour tracksuit became popular after all kind of celebrities had worn it in the 00s:
Ever since then, everything started rising up.
I recently bought these track pants, aiming to achieve a different style, as I never wear tracksuits. I thought Juicy offered me the opportunity to look chic in one of them: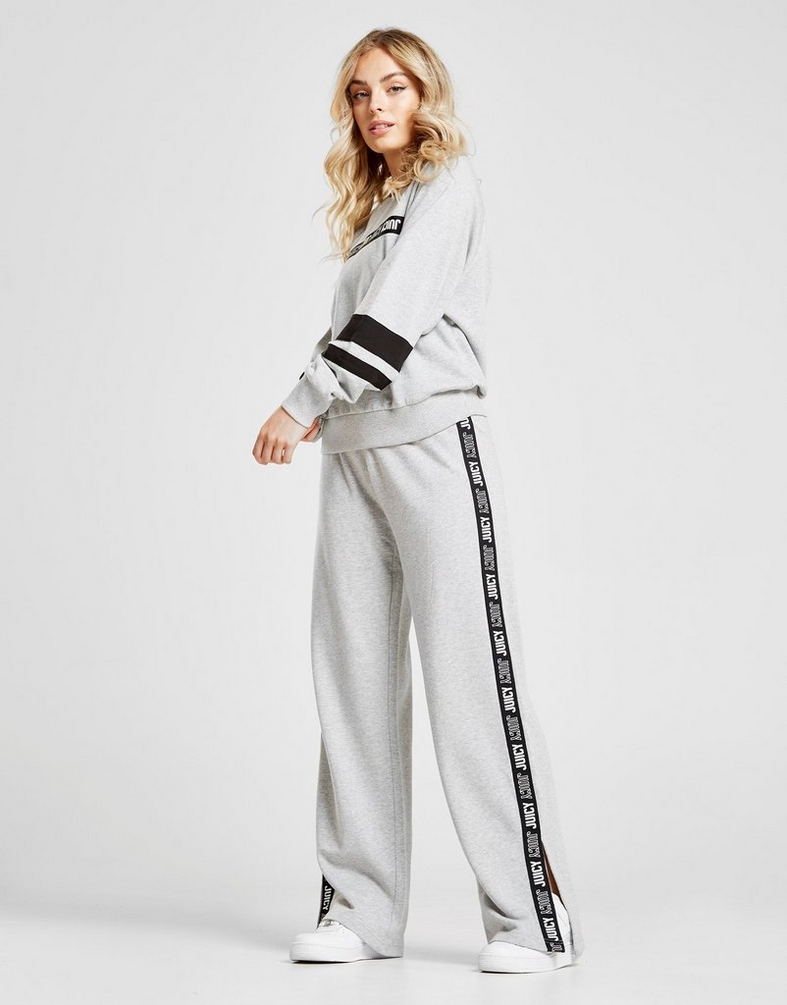 They are neutral and not very JC traditional, but to be honest, I am incapable of wearing a kickass bright pink tracksuit. Maybe some day…
Let's see some sporty items from their latest collection in order to prove the originality from the brand:
Sporty chic reaches another level with this 00s vibe. Is Juicy Couture old fashioned? Would you wear it?
Let me know xx.